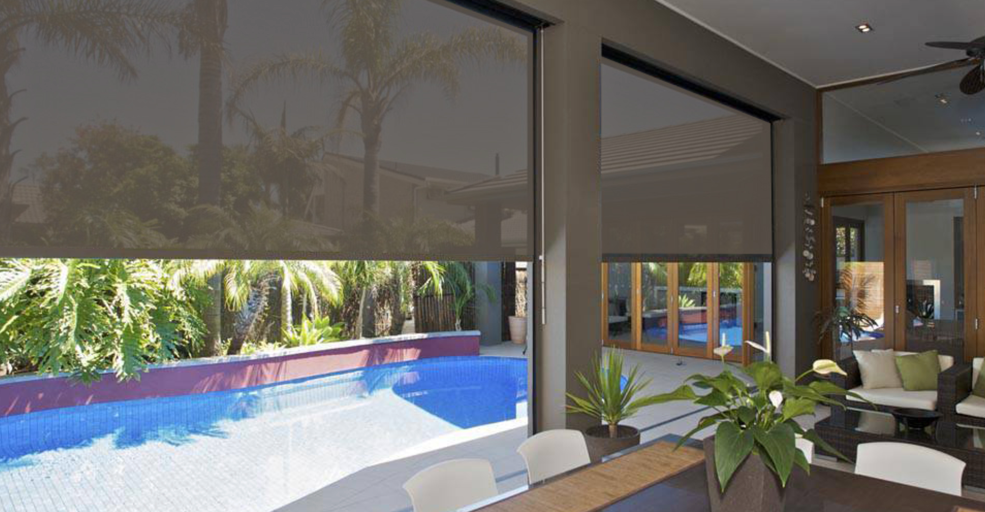 Are you looking for a way to provide shade for your home but are unsure where to start? There are many different options for sun shading fabrics, and it can be challenging to know which one is right for you. Value Vinyls supply only the highest quality materials, including Visiontex™ outdoor screening fabric. Keep reading to learn more about Visiontex™ and why this is the best option for providing shade for your home!
Visiontex™: The Best Sun Shading Fabric
Visiontex™ is the industry-leading outdoor mesh fabric for residential and commercial exterior shading. This fabric is ideal for providing protection from the sun and other elements such as wind, rain, and even pesky bugs!

Available in 4 different openness percentages, you can have great variety in both view and privacy. With an extensive range of color options, you will be sure to find the perfect fabric to compliment your project. If you have large spaces, we've also got you covered. The Visiontex™ fabrics are available in extra-wide widths to effectively cover large spans.

When you use Visiontex™, you can have peace of mind knowing they meet the Greenguard Gold Certification requirements. The certification ensures no harmful toxins are emitted or present, such as lead, mercury, and chromium.

So, which type of Visiontex™ is right for you?
• Visiontex™ Vista 80- If you want to keep your home cool while still leaving room for a great view and optimal airflow, then this is the perfect option for you!

• Visiontex™ View 85- If views are your priority even when your Visiontex™ shade screen is down, then View 85 is the perfect sun shading fabric for you!

• Visiontex™ Plus 94- The most popular Visiontex choice. This fabric is perfect for anyone looking to keep their view, while maintaining some level of privacy.

• Visiontex™ Ultra 99- This fabric is tremendous for providing the highest level of privacy. Outsiders will have difficulty seeing inside with the shade down, but you can still enjoy your view!
Contact Us
At Value Vinyls, we provide consistent, high-quality products and the best customer service in the industry. Together, we can find the best sun-shading fabric for your residential or commercial project. Need a different material for another project? With over 80 products, we are sure we can help you find the best fabric solution to meet your needs.

Request a sample of any of our Visiontex™ products, and be sure to give us a call at 877-716-6651 if you have any questions.