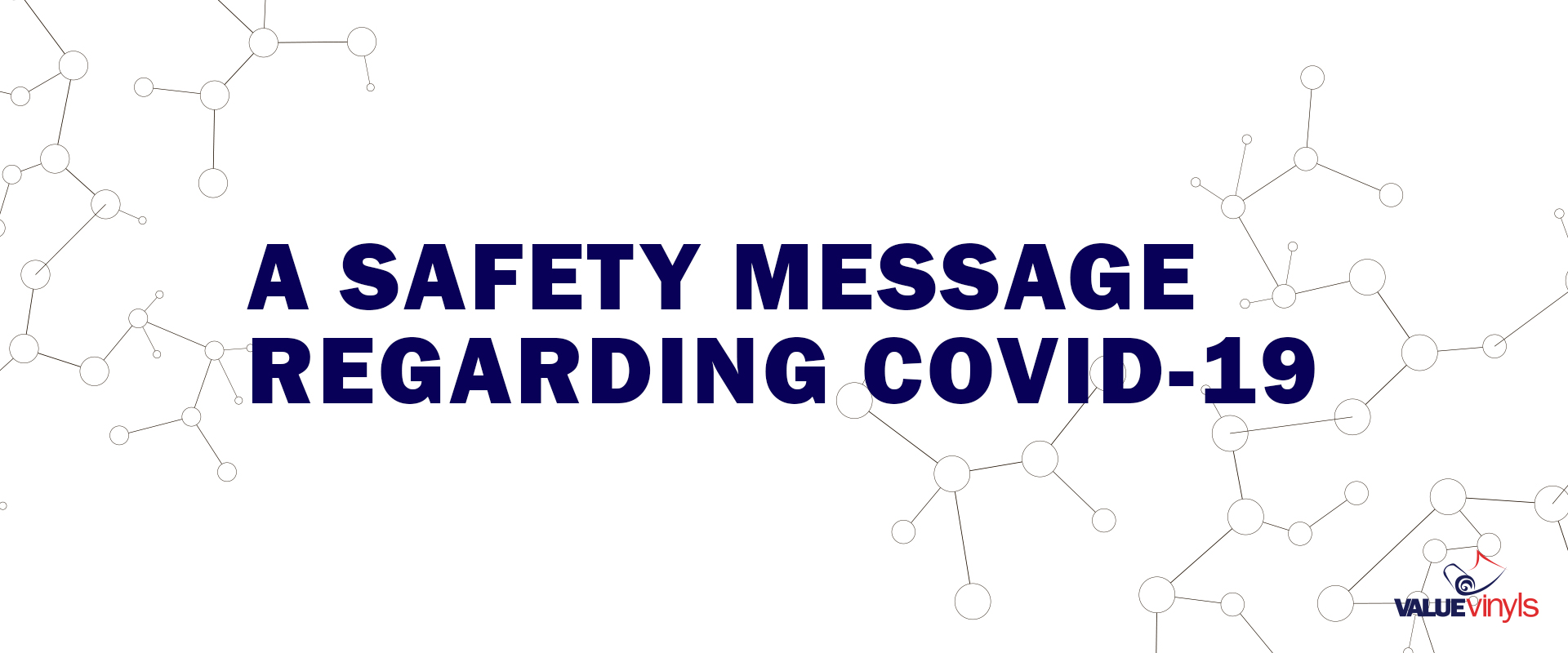 Dear Valued Customers,
I wanted to give you some insight into how we are dealing with the Coronavirus, COVID-19, in terms of our business operations at Value Vinyls. We are open for business and still operating with minimal disruption. We will continue to operate until federal, state, or local law dictates us otherwise.
Our HQ office in Texas already has built in the CDC's recommended six feet of space between workers and we've begun new and extreme measures to safeguard our staff and environment to contain the spread of this virus with additional disinfecting actions and policy. Late Monday, the suggestion was made to limit gatherings to no more than 10 people to a space. We then also began to review how we'd staff the office and distribution part of our business with this number in mind to comply. We can do this without any worry of diminished service.
Over a decade ago, we hired our first remote worker that pushed us to set up all necessary IT protocol for someone to work offsite. Since that time, we have had 4 more people begin to have partial and even additional full time roles offsite. Our custom built CRM allows us the ability to do all of our work anywhere in the world. We have a fluid interaction with our programs across all platforms as well as communicating with our other warehouses to get orders shipped. The vast majority of our staff operate on laptops allowing us the chance to travel with ease. Beginning Monday, we began the task of outfitting the remainder of our staff that have desktop units the necessary tools to work remotely as well.
The health of our staff remains our top priority while we've also given them assurance that they will not be financially impacted should we have a mandated lockdown or business conditions worsen. We take our relationships and partnerships with our customers and friends equally as important. We know you are all trying to operate and remain financially intact to protect your staff and company. This virus is bigger than our business and industry and people remain our number one priority. We will continue to operate until we feel we cannot do this safely or are directed otherwise.
We greatly appreciate your business and encourage you too to safeguard your staff and business. With some of these extreme efforts, we hope this virus can be contained quickly and return us to our normal business, and laughter, soon. Until then, stay healthy.
Kindest regards,
Randy L. Busch
Owner & President
Value Vinyls, Inc.