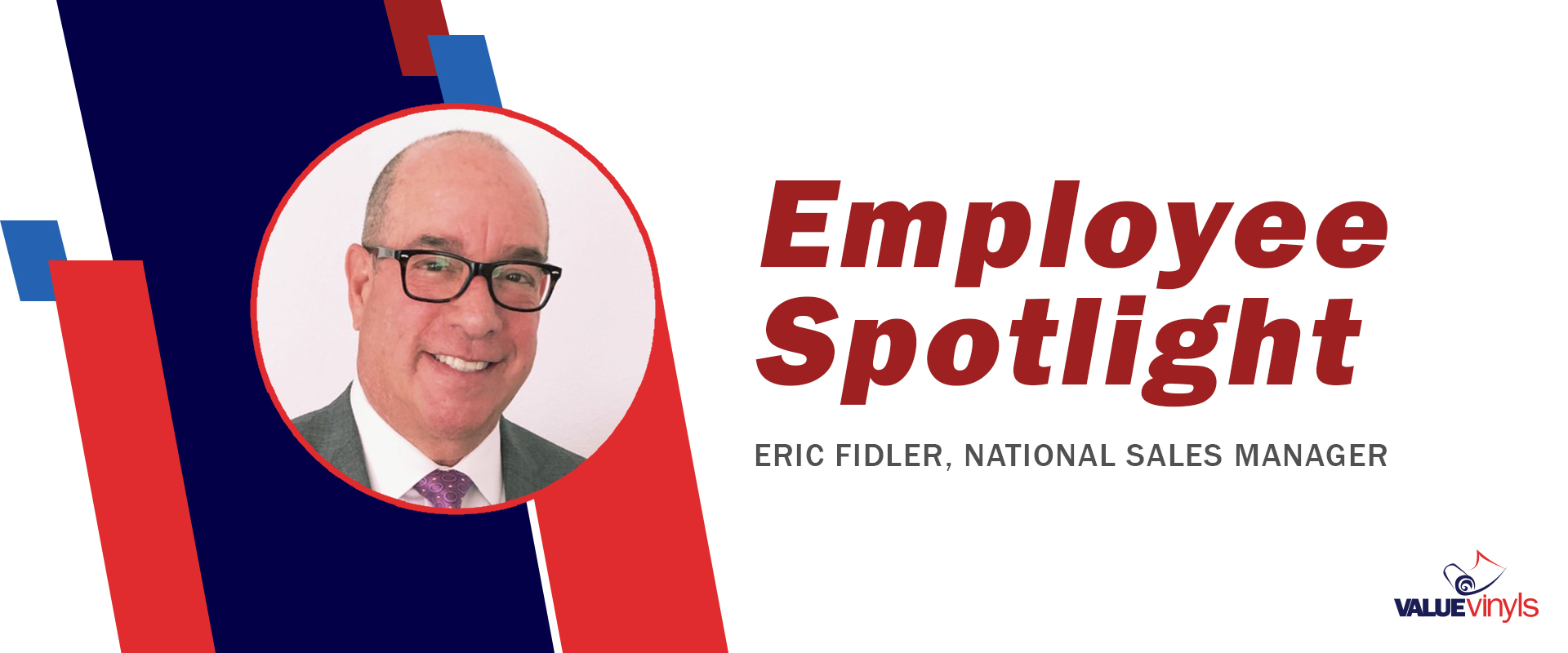 Eric Fidler joined the Value Vinyls team in September, 2019 as the National Sales Manager and recently joined Value Vinyls' Executive Team. We sat down with him for our 2 minute Employee Spotlight.
How long have you been in sales?
"I have been enthusiastically involved in sales and sales management for over 30 years."
What personal attributes have you contributed towards your success in sales?
"Persistence, patience, accountability and a genuine desire to help the customer."
What is one tip you would give someone who is interested in pursuing a career in sales?
"Listen. Actively listen to your customers and prospective customers. If given the space, they will share with you the areas where your products and services can be of help to them."
What motivated you

to

join the executive team at Value Vinyls

?
"I have tremendous respect for each of the members of the executive team. I feel very fortunate to have been invited to join the team and I look forward to doing all I can to contribute in a meaningful way. Value Vinyls is an amazing company of incredibly talented individuals."
When you have downtime, what do you enjoy doing?
"In my free time, I enjoy playing tennis and skiing. With all of the golfers on the sales team, I just may have to dig out my clubs."
How would you sell hot chocolate in Florida in the summer?
"People in Florida are still drinking hot coffee and hot tea in the summer, so I would start with them. I would promote hot chocolate as an option. I would also market to those that are current hot chocolate drinkers. And finally, I would pitch a distribution agreement to Starbucks, since they have nearly 700 stores in Florida, and they have had some success selling hot drinks year-round in Florida."