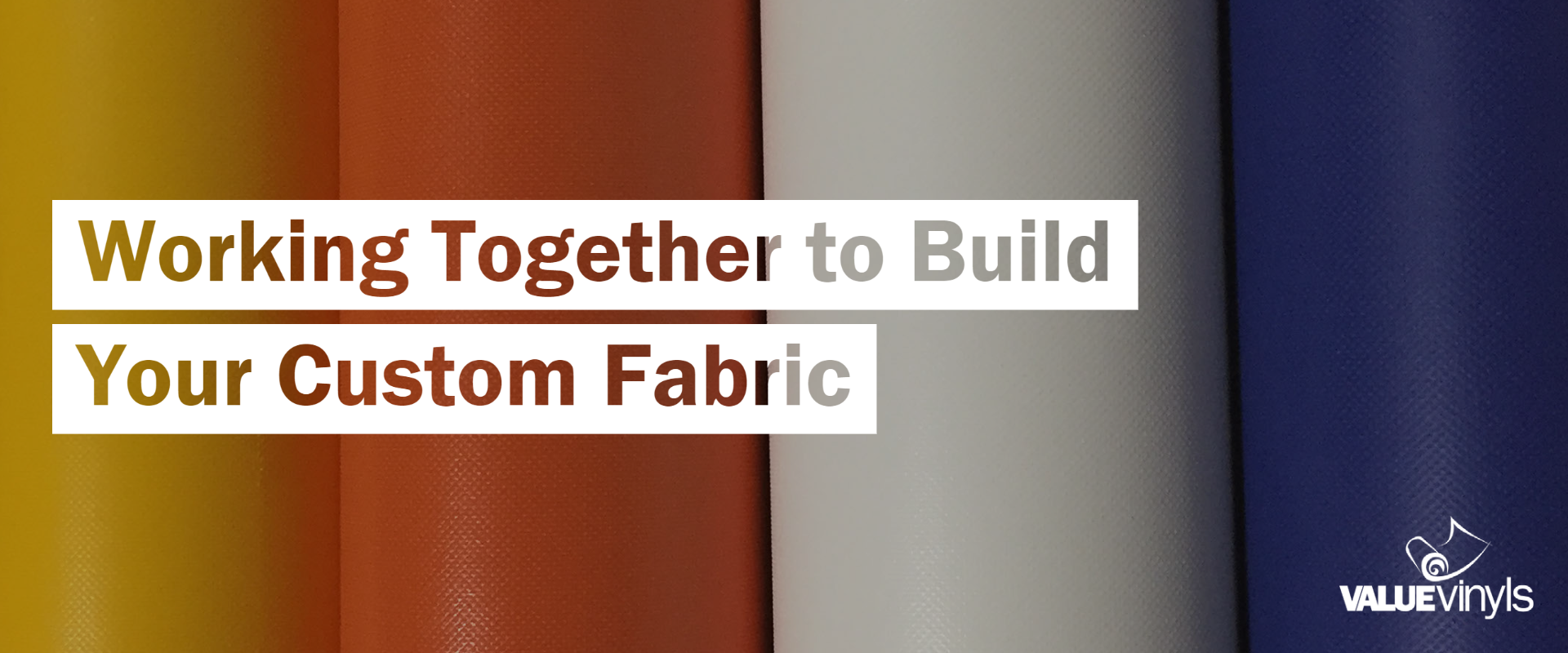 Did you know Value Vinyls has an experienced Product Development team with advanced resources to custom build fabrics?
Here are a few ways we can help you customize your next product.
Color Matching
Have a color you need to match? Our V2 Lab offers performance testing, which includes color matching on our Datacolor 500 UV Spectrophotometer.
The Datacolor 500 UV enables us to monitor color consistency during the Quality Control receiving process and determine if color differences fall within a set tolerance. The spectrophotometer also provides PMS and RAL color values as a part of its internal color library.
The Datacolor 500 UV has allowed us to provide you with additional resources; color sheets. Our color sheets clarify color values and maintain brand consistency across various platforms. They include the most asked about color values: RGB, CMYK, HEX, Pantone, and RAL.
We have athletic color sheets available. Contact us to request one today!
Treatment Options
Athletic facilities, hospitals, and daycares are susceptible to bacterial infestations and require equipment and surfaces to be treated with antibacterial solutions. Value Vinyls provides various treatment options including antibacterial and anti-mildew additives.
DuraGUARD is an EPA-registered additive preventing 99% of harmful bacteria from burrowing into the fibers of the material and multiplying. It is available in Advantage Sportiva 18.
BACshield is designed to prevent the growth and spread of mold, mildew, fungus, and bacteria on surfaces where bodily fluids are present. It is available in Advantage MVP 18, Advantage MVP 18 FR, Champion MVP 14, Impact 16, Victory 18, and Wall-UP 14.
Yardage
We understand certain projects may require more material than is provided on a typical roll. As a part of our customization capabilities, we can provide custom yardage but require a minimum quantity order of 2000 yards.
Value Vinyls is readily available to discuss your customization needs. Start your project today by emailing our Product Development team at pd@valuevinyls.com with the details of your project and they will schedule a discovery call with you.