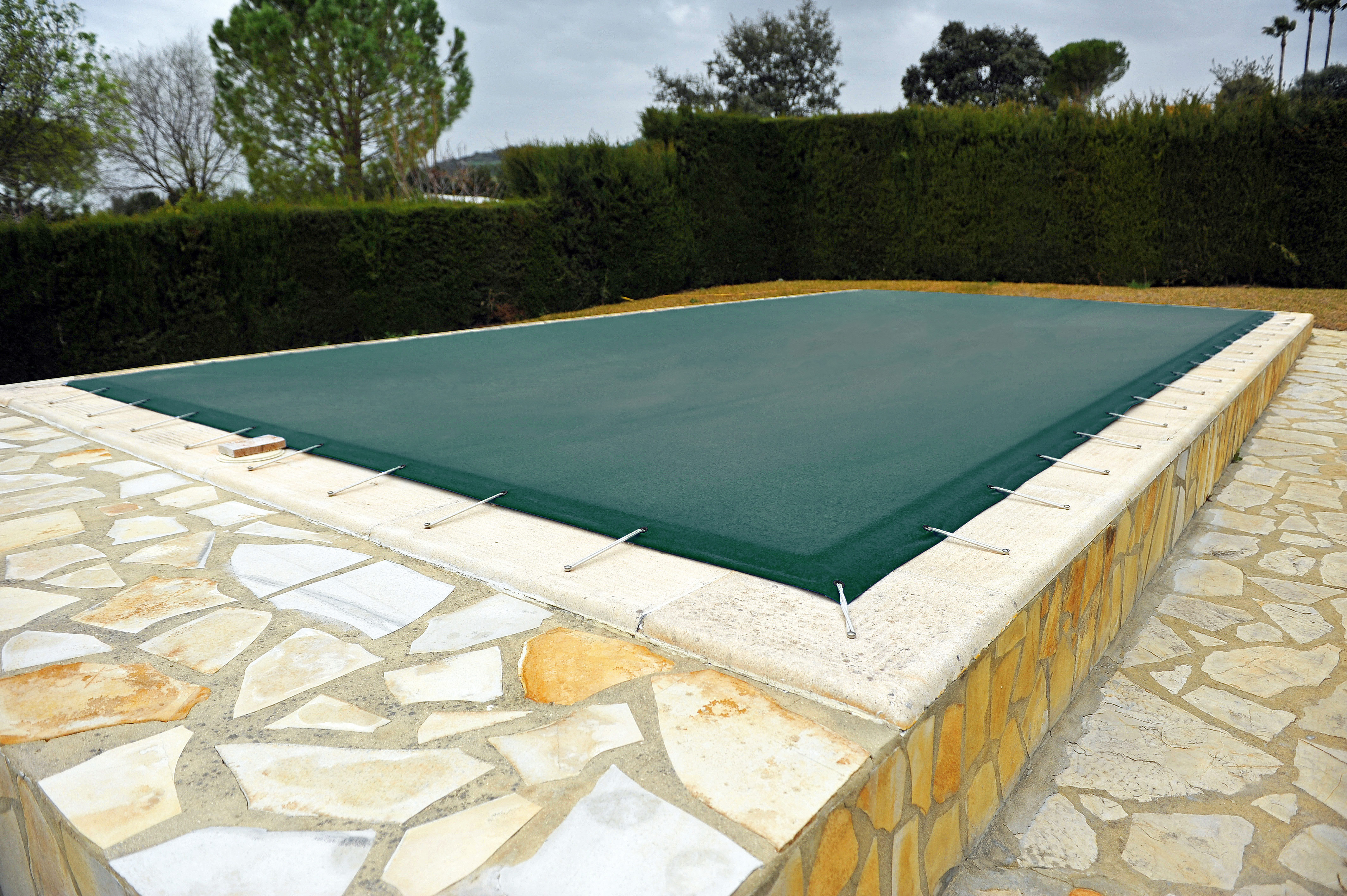 EleTec's capabilities provide the ultimate pool cover protection during the fall and winter months.
Value Vinyls' EleTec can be customized for various weights, finishes, and colors. It is easy-to-handle and fade resistant, both very solid reasons to consider EleTec as your next pool cover vinyl.
EleTec Coated
EleTec Coated is capable in a range of weights from 12-18 oz. with a matte finish. It has been designed with a tightly woven base fabric providing 100% coverage with no filtration. With it's high tear and tensile strength, along with anti-mildew and UV treatments, EleTec Coated will withstand the harshest of weather conditions.
EleTec Laminated
EleTec Laminated is a 13 ounce laminated vinyl with a semi-gloss finish. The round polyester base fabric gives EleTec Laminated high tear and tensile strength, making it durable enough to withstand multiple seasons of adverse weather conditions. The UV and anti-mildew treatments protect against damage brought on by sun and lingering moisture.
EleTec Mesh
EleTec Mesh comes in 5 and 7 ounce weights with a tentered and calendered finish. It is made of polypropylene mesh for air filtration and increased water flow. With its high puncture strength, EleTec Mesh is designed for dimensionally stable pool cover applications.
Building better solutions by solving problems and customization.
The Product Development Team at Value Vinyls is available to answer your questions about our customization abilities. Please call 877.716.6651 to speak with us or email pd@valuevinyls.com.